DESCRIPTION
A leading company, on a national scale, in the manufacture of packaging and blister components, employing thermoforming processes to manufacture their products in different formats and using different materials.
STARTING POINTS
• The company designs various types of trays in different shapes and sizes in line with both customer and market demand.
• The company uses several different suppliers to machine moulds for the products, according to the initial designs. The moulds are usually made of aluminum.
• Upon receipt of the mould, the company performs a thermoforming process with PET films of different thicknesses in order to manufacture the final product.
CURRENT ISSUES
• Manufacturing costs of the moulds. High investment costs due to the variety of sizes and shapes.
• Long waiting time between making the order and receiving the mould.
• High investment costs generated when clients request a prototype made using bespoke measurements before placing an order.
• High depreciation costs of moulds made for small orders.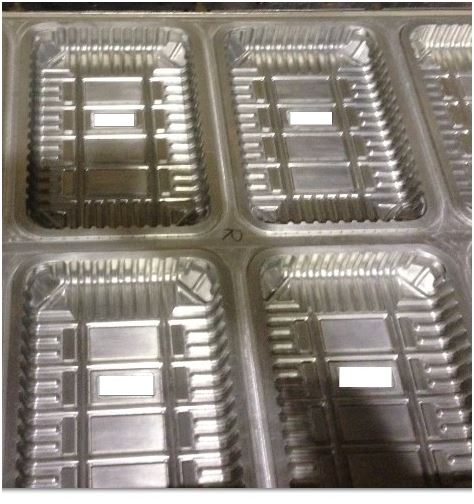 PROPOSED SOLUTIONS
• Using 3D printing technology with the large format 3D printer JCR 1000 to print moulds, thus achieving:
– Reduced costs per unit, as this technique is more competitive than machining systems currently used for the manufacture of moulds. Raw materials are cheaper.
– Waiting time for moulds reduced by more than 50%.
– No financial investment required for the moulds.
– Allows for the manufacture of functional prototypes at a very low cost.
Modeling and printing moulds in different commercial materials for 3D printing with 3D Sicnova JCR 1000 printer.
R & D
The research and product development team have designed and developed a material that can be produced using FFF in any type of printer and which as the following properties:
• Excellent adhesion to the base.
• No contractions, eliminating warping.
• Material with sufficient mechanical strength to withstand the pressures and impacts of the thermoforming process.
• Perfectly stable up to 100 °C.
Note: It is better to drill air release holes as a post-process after the mould has been printed.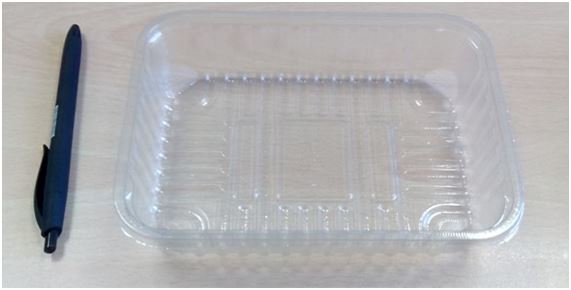 IMPACT ON THE CUSTOMER
• 100% saving investments in moulds.
• The option of offering customers functional samples at a very low cost (with no impact on investment).
• The option of manufacturing functional prototypes of end products with a cost reduction of 99%, compared to the conventional process.
• The option of producing a pre-series or small batches at a low cost.